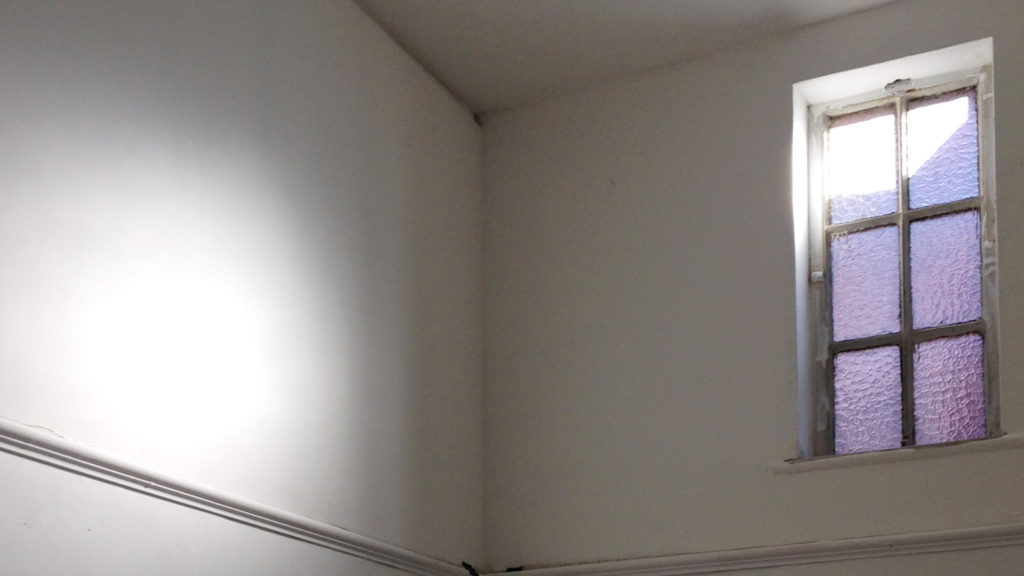 Early this morning I was greeted by the sight of sunlight streaming through the upper window in the kitchen, illuminating the entire room. No chance of this being covered by suspended ceiling now, it lets an incredible amount of light in, if only for a short period of the day (which most of use are likely to never see…)
Today we began the installation of the electricity – that is, the wiring and sockets that will eventually carry power to tools and computers throughout the space. All the wires in the section completed today lead back to a Workshop distribution board ready to be screwed into terminals connecting them to 3 phase electrons.
A number of E-stop switched sockets are available to power in heavy machinery. A push of one of the four Emergency Stop buttons which will be scattered around the workshop will cut power to the single sockets with a yellow surround by tripping out a high current contactor. Machines will of course have their own No-Volt-Release controls and E-Stops to complement this workshop-wide fail-safe.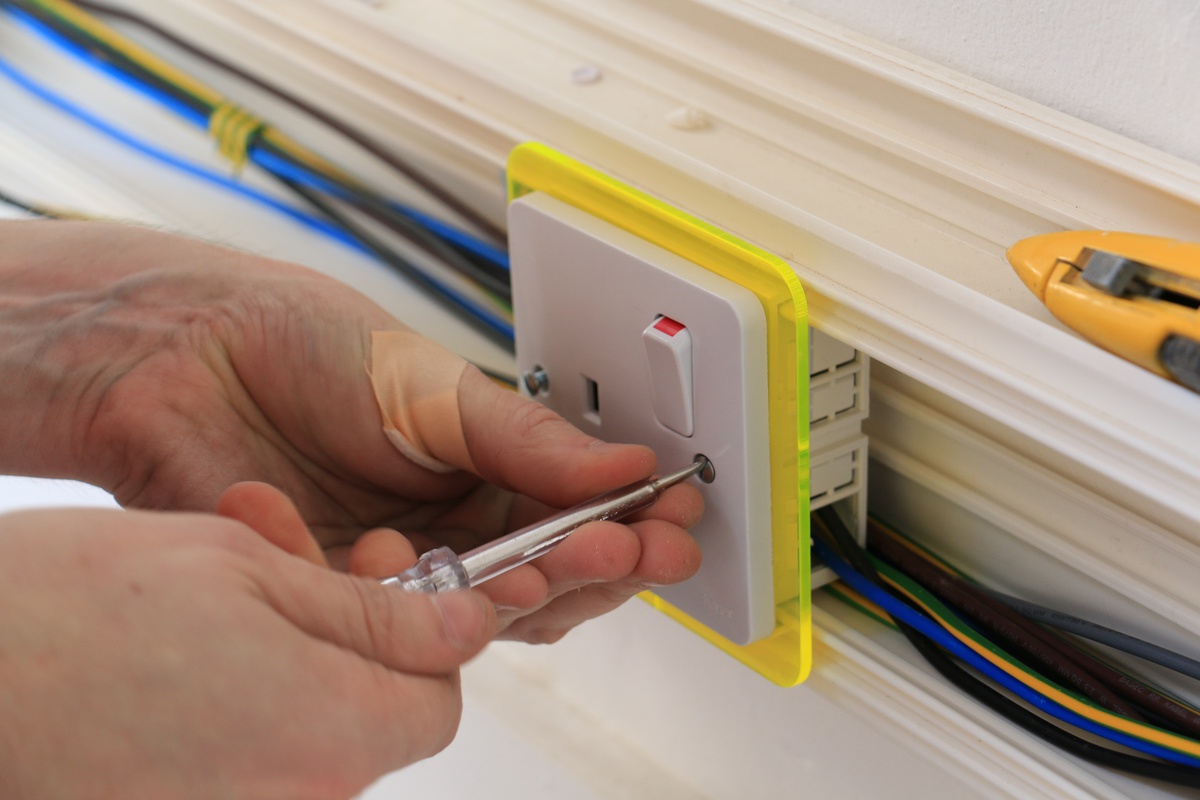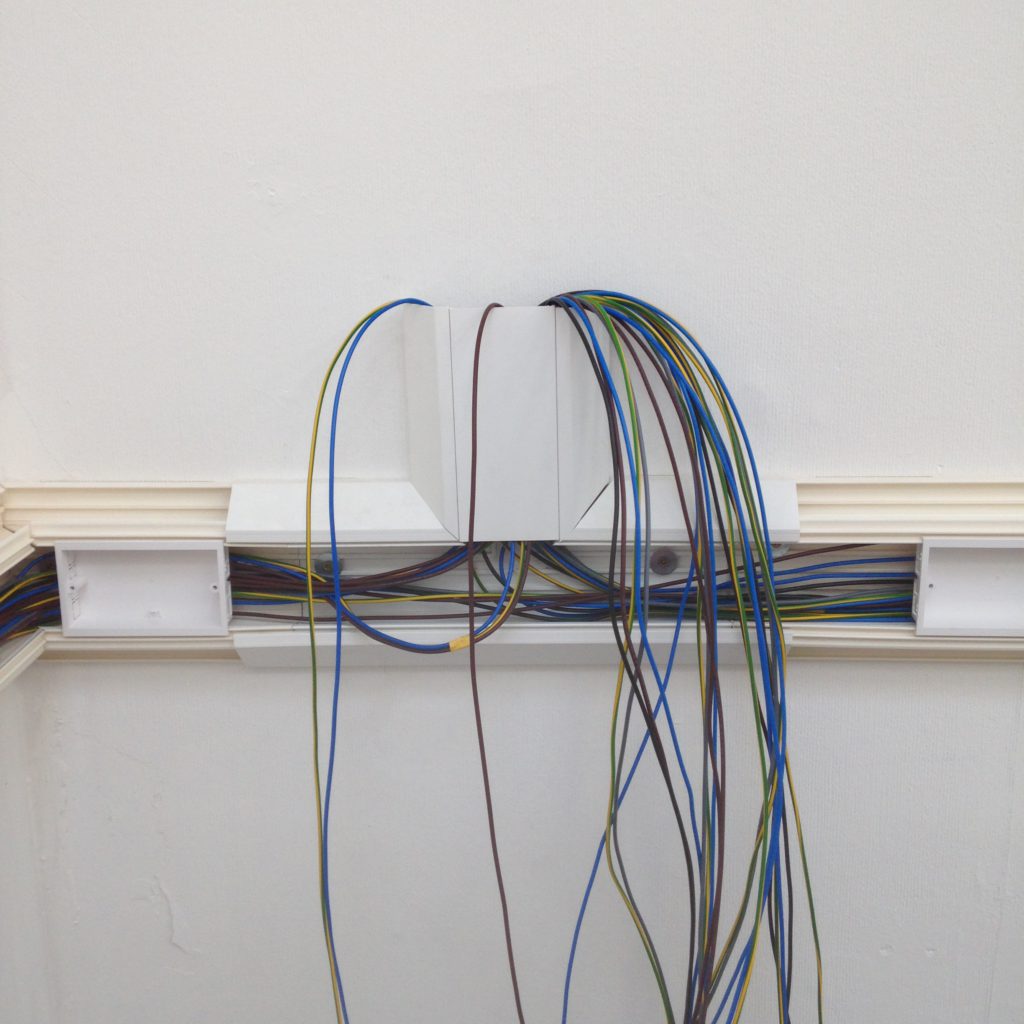 It hasn't all been wire cutting and stripping though, Andy has been scrubbing the kitchen floor clean of lino adhesive to reveal an attractive tile pattern underneath the grime. The end of the main hack area has also now been boarded off to allow the mounting of the trunking that will run power to the electronics workbench. It's been screwed into the rather sturdy RSJ, it's not going anywhere quickly.
Thanks to everyone who came down today to help out, we got a lot done. Whilst we've still got a lot to do on the electricity front, next up is the flooring (screeding the workshop, carpet tiles for the main area) and the RFID controlled front door. Anybody who's looking for a quick and easy job to do over the next week, paint the new section of MDF wall white! Everything must be white.