You'll find us at: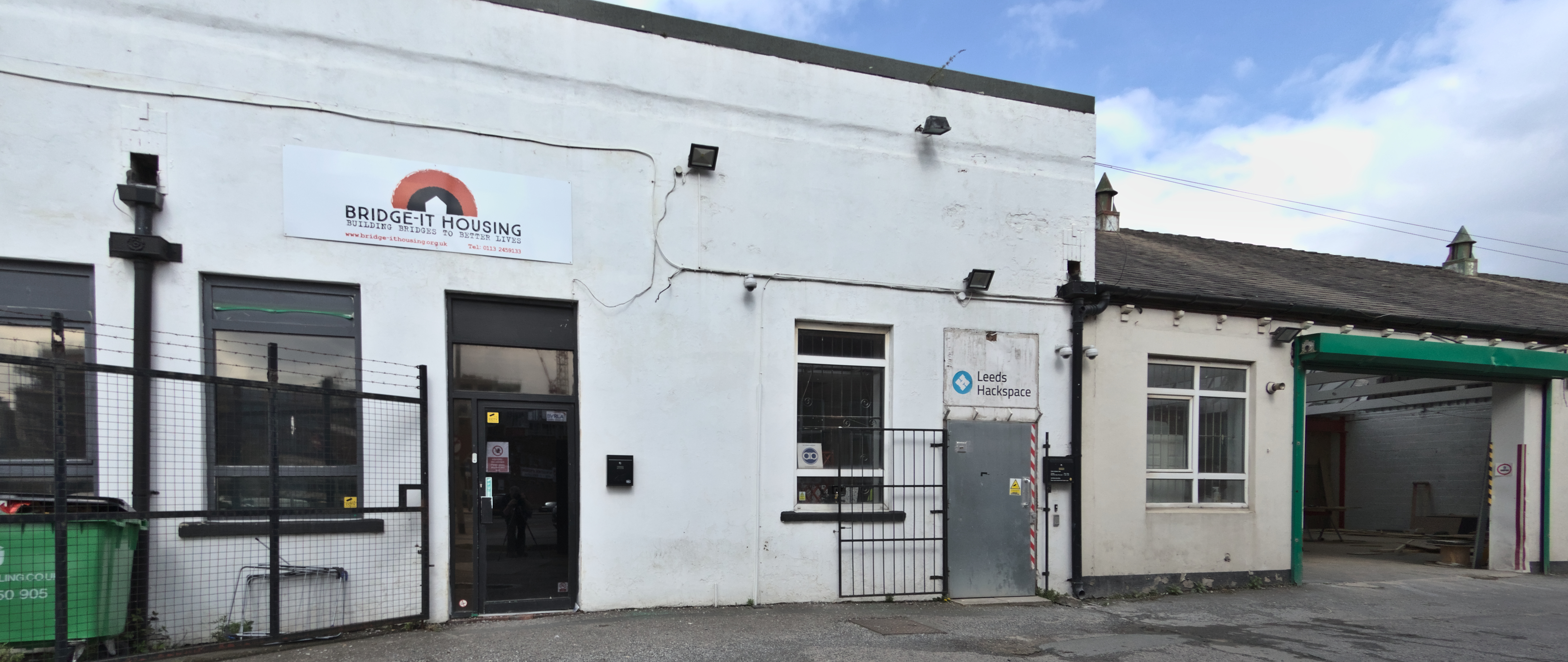 Leeds Hackspace
Unit 14
Sheepscar House
Sheepscar Street South
Leeds
LS7 1AD
We're just 20 mins walk from Leeds bus station. Leave the bus station by the high numbered stops and cross Eastgate roundabout. Head down Regent Street (past the front of the job centre) and under the York Road bridge. Continue down Regent Street until you reach the the roundabout by the Army Reserve Centre and bear left onto Sheepscar Street South. Cross the road at the lights on the Benson Street junction and we're just to your left next to Bridge-It Housing (Where Enterprise used to be before they moved over the road).
Parking
There is on site car parking.
Historical
We moved into Sheepscar House in late 2016 and this is the current address.
Previously, we were on Mabgate Green (above the Pedallers' Arms) from 2012 – 2016