What's been happening at New Space this week? Lots, that's what.
Workshop wiring is nearing completion – we installed the final length of wire for the workshop-wide e-stop loop (which will cut power to the marked single sockets when pressed) and when the continuity was tested it worked out perfectly. Dado trunking facia plates have been installed in all areas that don't need any extra wiring doing. Alongside the e-stop button in the video below you can see the backbox for the speed controller which controls the incredible fan we have mounted to the workshop roof. Fan not currently working, no power, but illustration included below.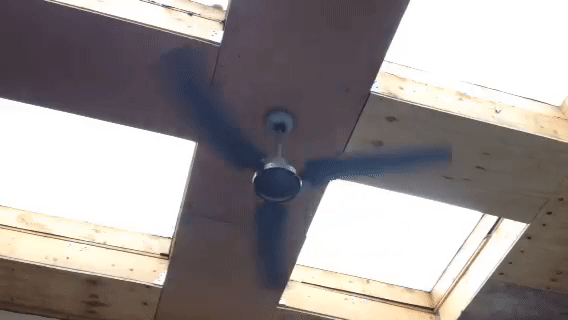 Samwise (swwils) & Aidan (adnbr) went to Huddersfield on Friday and bought a new front door. The current wooden one is not not only falling apart, it's also incompatible with the access control systems you have come to know and love. The new door will be installed over the next two weeks.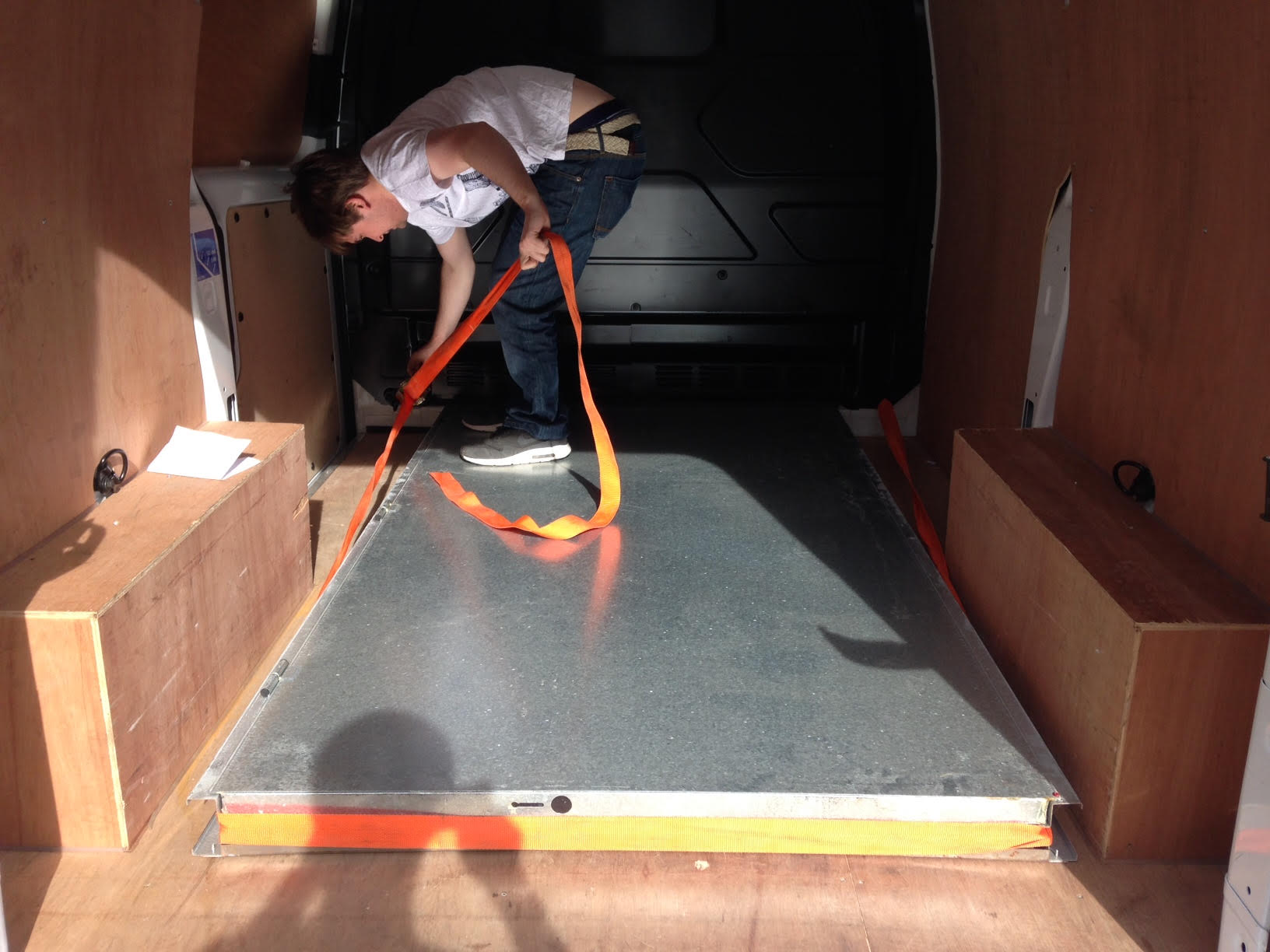 Andy (Andy51055) and Samwise have been sanding the Foyer floor ready for a coat of varnish. When the carpet adhesive was laid in this area it was simply poured out of the tub instead of spread out with a comb. The red carpet is long gone but a thick layer of glue remain making this a soul-destroying job. (Ab)using a random orbital sander is gentler on the somewhat fragile parquet flooring than an actual floor sander but is still more aggressive (with a coarse grit) than doing the job by hand or with a power sander.
Monday, Tuesday and Wednesday this week (26th – 28th September) will involve a layer of varnish being applied to the Foyer area of New Space, so don't be surprised if you have to perform a hop-skip-jump over the wet areas if you come down during the day.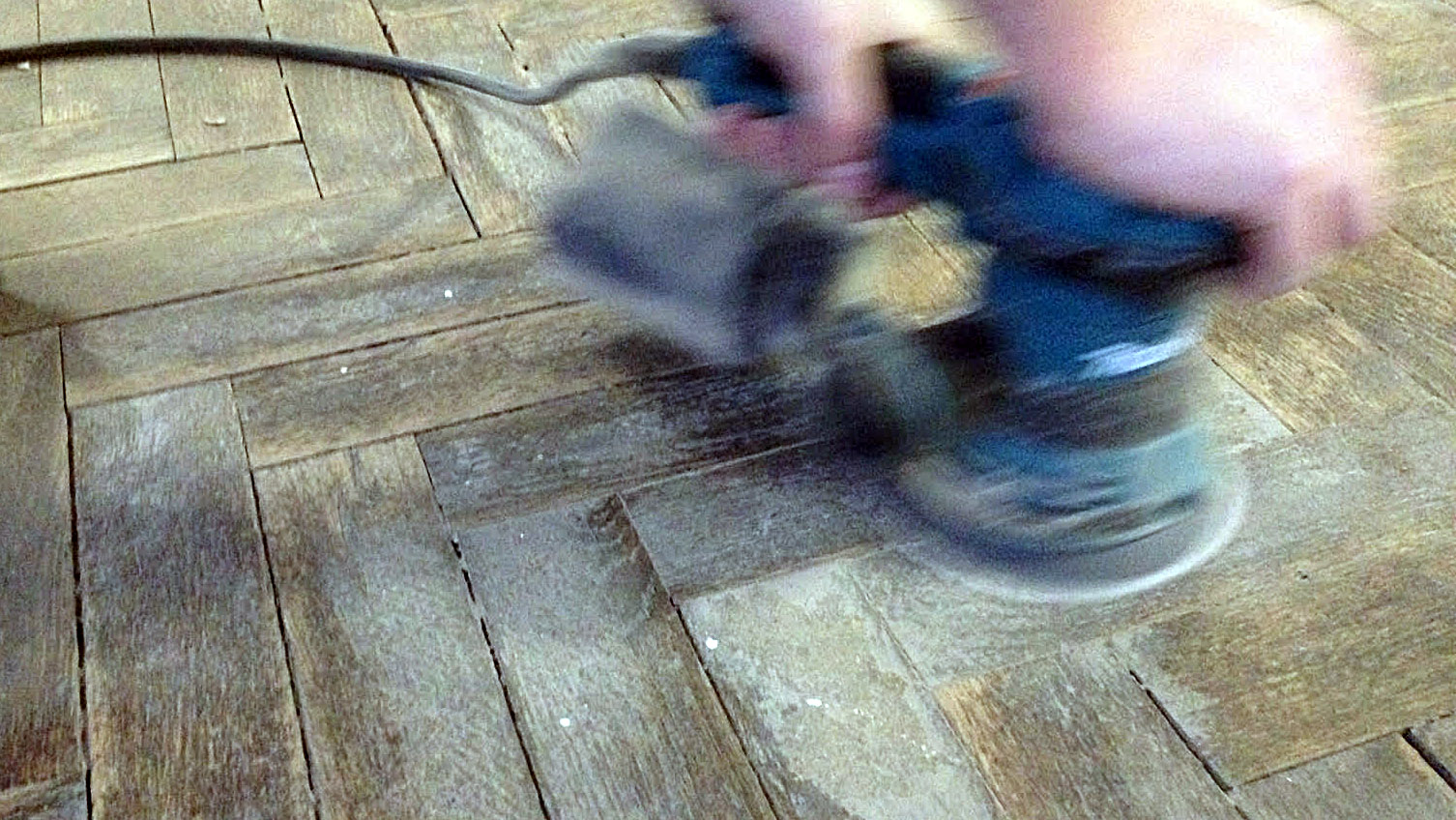 Electrical installation spearheaded by Tim (timpin) means that the electronics bench (located on the wall underneath the workshop window) now has 24 general purpose sockets available for utilisation by oscilloscopes, soldering stations, work lights and who knows what else. Tom (toldbury) has championed additional sockets in this area to allow various tools to be available for instantaneous use. Arranged in 3 groups of four these sockets will enable three entirely separate in-depth electronics projects to be underway at any one time.
If electronics or metal/woodwork isn't quite your thing the craft area is starting to take shape, thanks to the installation of sockets to this area.
The current distribution board will be moved to the workshop and be replaced by a larger one which will offer more flexibility in segregating separate circuits.