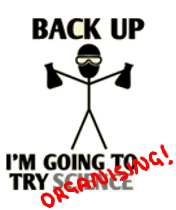 Leeds Hackspace AGM: Tuesday 27th September, 7pm
As you might have gathered from all the bold, we're having our AGM at 7pm on Tuesday the 27th of September. I know -you're silently cursing me, but you're still liable to forget. Clear your calendars, set plenty of reminders and pin a post-it note to your head. You need to be at Hackspace on Tuesday the 27th of September -at 7PM! Got that? Good. Now I'll tell you why.
This is the last event (meeting, shindig…) at our current premises on Cleveleys Street; in fact 4 days later our lease will be ending and we're moving out. Whilst we have accomplished (and failed to document) a lot of different projects in our current space it has not been without its share of problems. Location & transport links have not encouraged people to drop in on their way past and the actual space itself is less than ideal. Don't misunderstand; the current space is much better than no space at all (and it had close and easy pizza) but we've identified a number of things that could be improved on.
Well, not for very much longer.
If you're currently or were previously involved in Leeds HackSpace then I implore you to come along to the AGM. The good bits are getting better and we're all working hard to resolve the problems that have been highlighted over the previous year (in fact, you'll probably find some massive changes have happened since you last stuck your head round the door).
If you've not been down before, then try and make it to the AGM. Lots of things are about to change and we really want new people involved; this is going to be our big update to Hackspace 3.0 and we'd really like you to move in with us  ('cos frankly its just better being involved from the start).
Hackspace 3.0?
Well, I should probably give you a taste of what's to come; just to get you're appetite whetted. Without wanting to give too much away (there's irc and the mailing list for that) we're not just leaving our old premises. Oh no; we seem to found and reached consensus on a new place. Close to the city centre, ground floor access (disabled friendly :)) good transport and parking and gallons more space than we have at the moment  -oh yes.
Oh; and we've acquired a new ass-kicking director. She's shiny. You have to meet her :-D
tldr: Tuesday 27th September 2011, 7pm: AGM!
This is the last meeting at our old space. New and exciting things are a foot. Get involved from the start of LHS:3.0. Roller Shutter Door; oh yeah!