You'll find us at: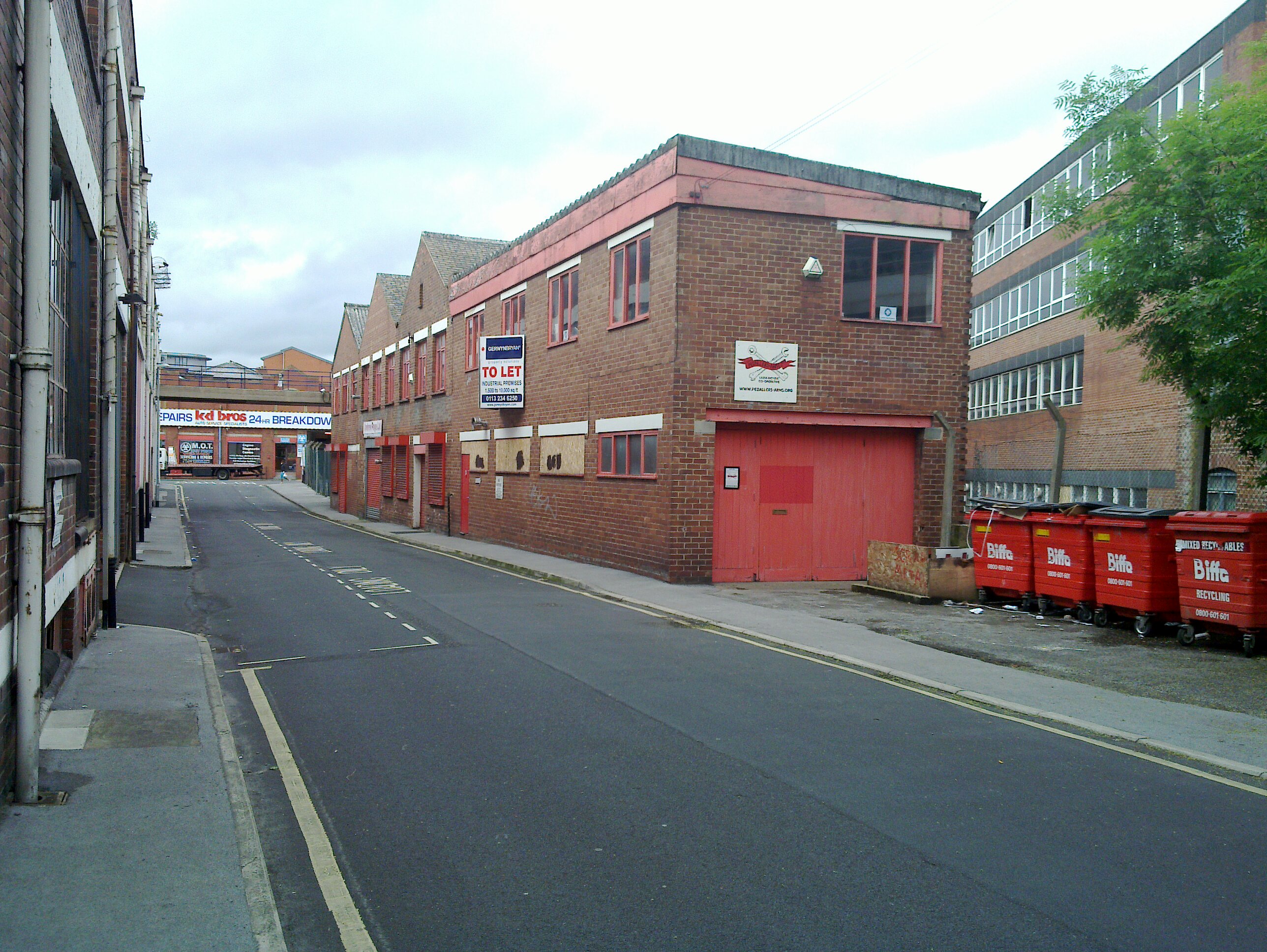 Leeds Hackspace
Mabgate Green
Leeds
LS9 7DS
Whatever you do, don't use that postcode in your satnav – it appears that royal mail have completely the wrong position for the address. Feed LS9 7DT to your satnav and you'll get much closer.
We're just 4 mins walk from Leeds bus station. Leave the bus station by the high numbered stops and cross the road to in front of the West Yorkshire Playhouse, then turn left and follow the footpath under the bridge onto Mabgate and take the first left (Bell St) then the first right (Mabgate Green). Walk past the large red doors on the end of the building, and go through the single red door on your right. You'll find us on the right at the top of the stairs.
Parking
There's bicycle parking in the space (take it left as you come up the stairs). For you own safety, please chain it to something solid (there's plenty of pillars/railings).
There's free parking on the street after 6pm all nights and it's free all day Sunday. For other times there's on street parking at only £1/hour.