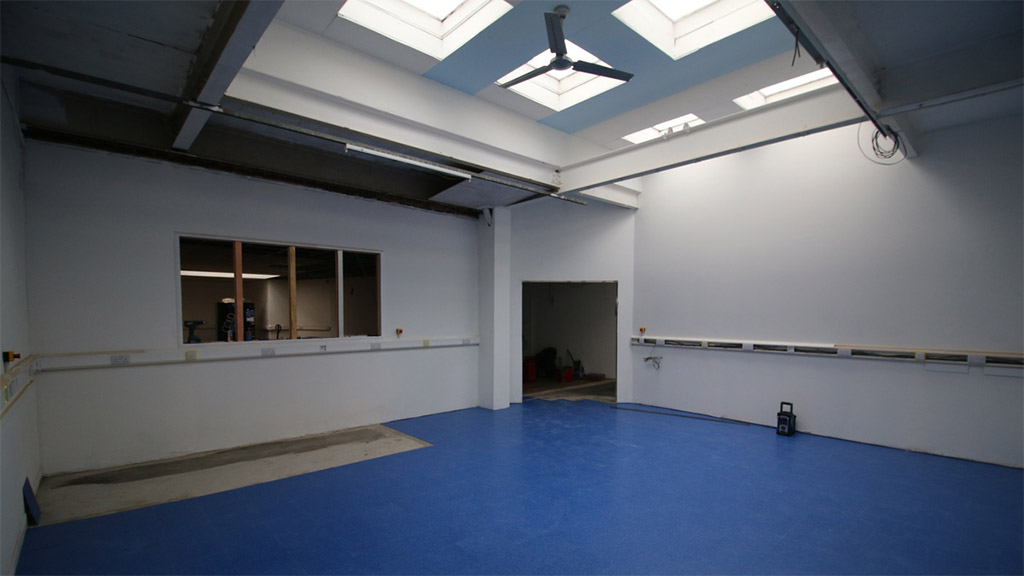 The workshop and craft area floor is somewhat delicate, and we have been diligently protecting the areas which have been covered in asbestos-containing floor screed from damage. In order to make the space safe for everyday use, and to make cleaning up after minor spills much easier, we decided to have the floor levelled (it was really bumpy, see if you can feel the remaining bumps) and covered with hard-wearing thermoplastic floor tiles.
How well this floor covering will cope with the bitumen substrate and the wear and tear of a workshop environment remains to be seen, but we're fairly confident that it will work out well. We're quite a low traffic environment however, and using these tiles normally deployed in schools and offices should do us quite well.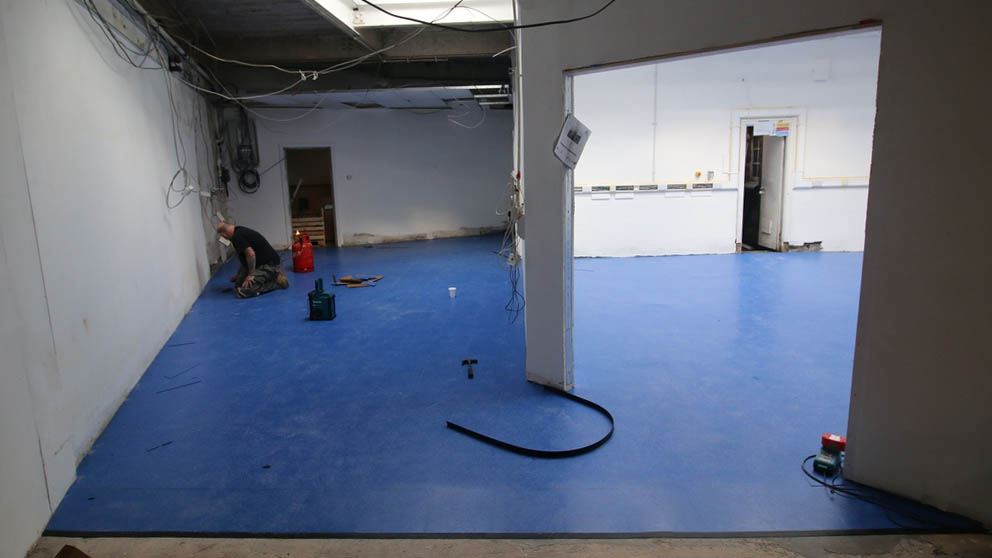 Now that we have moved in of course, the entire space looks a lot different. The blue is very vibrant, and whereas walking into the workshop was once an overwhelming experience it is very much tempered by the presence of things which aren't blue and white. Check those pictures out in the next post.