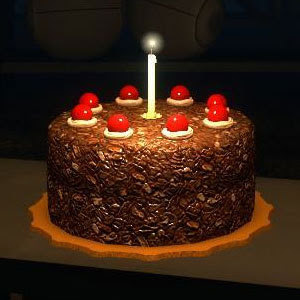 Hello All!
Just a quick reminder that after moving into our new space on Star Wars Day this year, we're having a Space Warming and open day this Saturday (7th of the 7th).
Everyone is welcome; if you've got an interest in electronics, computers, making, breaking or just stuff then come say Hi =-)
There's going to be people around from 11am (urgh) until late (I left this morning at 0545).
I think we're planning on having a good-ol' afternoons hacking (we have everything from Commodore 64's to Raspberry Pi's and plenty of arduino's in the middle (and hopefully an old Mamod Steam engine to interface with)) and getting sillier as the evening goes on.
There will be cake, nibbles and caffeine (no lie) and whilst we're not providing booze you're welcome to bring your own (though we ask people stay safe/civil).
Directions for finding us are here as are contact details should you wish to say Hi before dropping down (mailing list and irc really is best). -if it all goes horribly wrong, feel free to ring/sms 07506404235
This Saturday
11am Onwards
There will be cake!