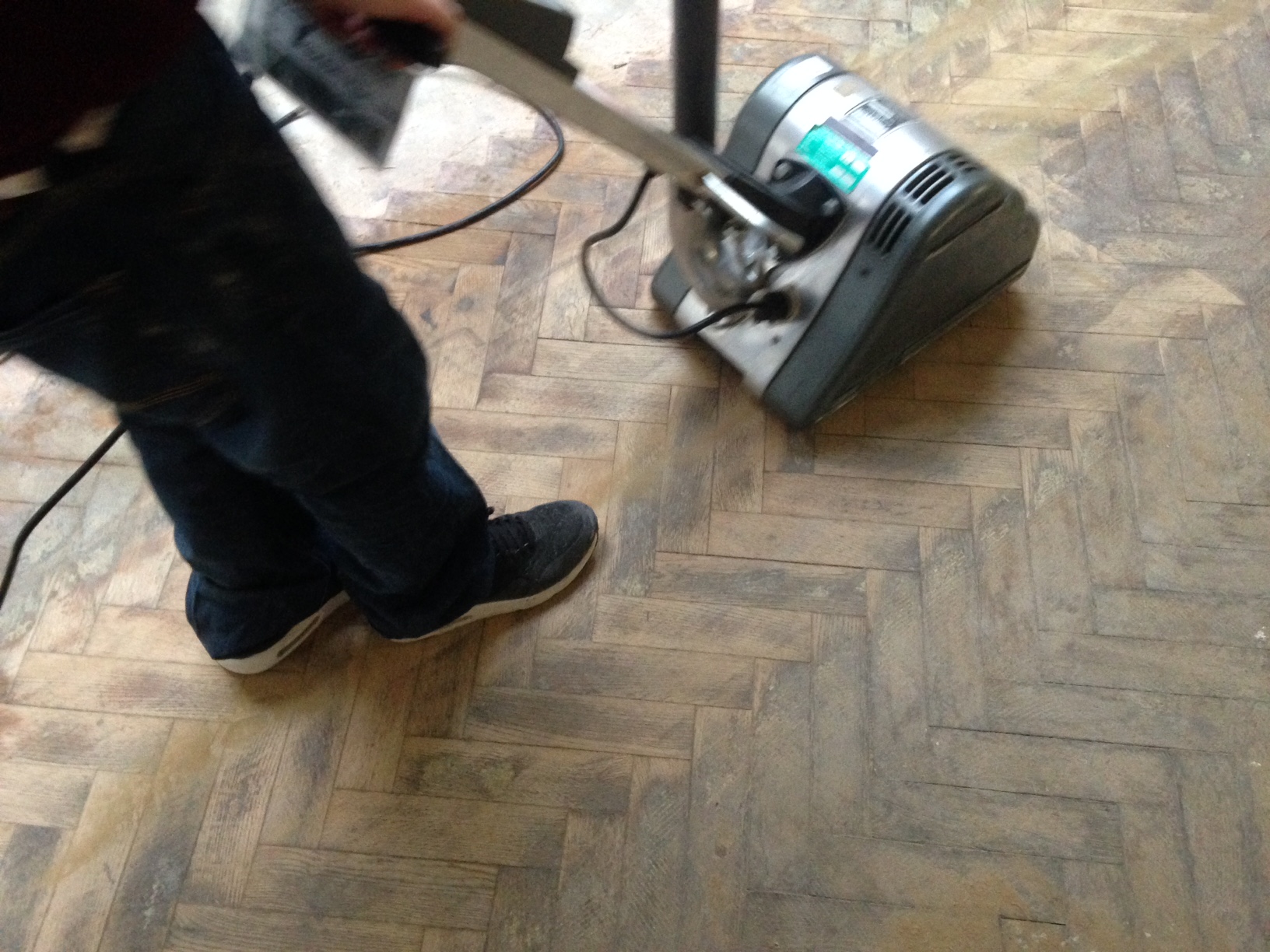 The floor. In the main space. We sanded it.
Full disclosure: It would cost a lot of money to put carpet tiles down in this space, money which we don't particularly have right now. We might still carpet it in the future, depends on how it works out when in use!
Renting a heavy duty floor sander worked out to be a reasonable investment. It's not perfect (thanks to the poor condition it was in at the start, and probably a good helping of user error) and never will be, but it's a metric tonne worth of dust better than it was on Friday morning.