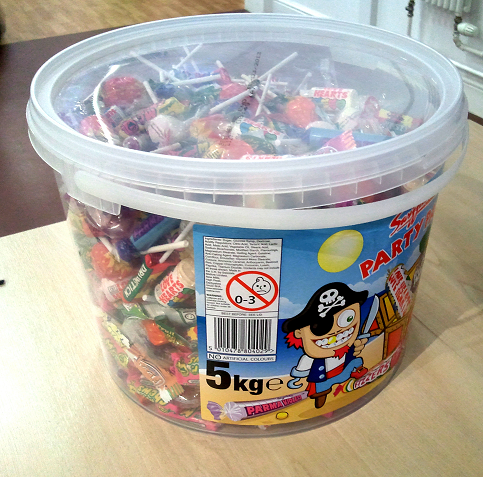 On the weekend of 12-13NOV, four Leeds Hackspace members were busy hacking away at Culture Hack North 2011.
Run on the lines of a 24 hour hackday event, CHN had the twist of the data provided to the hackers coming from 'cultural' sources such as museums, art galleries and even an opera company.
Mick and James joined forces with Carolyn to form Team WANT and created Informed App – a Siri style opinion generator to help out in those awkward moments when you need an opinion on something or someone you've never heard of. It hunts keywords like 'I think' or 'everyone knows' and returns the results on your phone to get you safely over the conversational gap.
JP and I (Alex) meanwhile came up with Consider The Library – a Chrome plug in that reminds book-buyers that the book they're considering is in their local library branch and available for free. It works by hunting webpages for ISBN numbers and checking their status on Talis Prism, an online catalogue used by lots of UK library services. If it finds the book is available in your local library service it flashes a little pop up to tell you which branches have it.
Both hacks were well received on the day and won prizes. :)
Informed App got James and Mick Amazon vouchers and tickets for a show in Sheffield. They're going to keep working on it to make it a bit faster and filter out some of the dafter comments it comes up with, 'On it like a car bonnet' springs to mind as one baffling offering.
Consider The Libraries meanwhile scooped the 5kg tub of sweets shown at the top of the post, a huge box of Walkers crisps and £70 worth of Amazon vouchers. Since we're LHS directors and can't possibly eat 5kg of sweets the food has been donated to Leeds Hackspace along with £70-worth of cash. We're getting a bit of traffic here on the LHS site as a result of all the linking around I've been doing… every little bit of promoting helps, right? :)
Although Leeds Hackspace members regularly go to hackday events and uncons this is the first one where we've really been visible and represented what we can do as a group. I think we did ourselves proud. :)
The other hacks can be viewed over on the Culture Hack North website.